If you find yourself in a situation where you have to decide between multiple competitive offers on your Corona Del Mar home, you are in a great position. You're likely to walk away from closing with a substantial profit, no matter which offer you choose. However, you still need to avoid the temptation to simply accept the highest bid.
There are a number of factors that can impact the quality and appeal of each offer that you receive. Here are some things to watch out for as you decide which bid makes the most sense for you to accept.
Consider the contingencies of each offer

There are a number of contingencies that you may encounter in a particular offer. Most contingencies favor the buyer.

For instance, it's common for home contracts to have an inspection contingency that allows the buyer to walk away from the deal depending on what the inspection report reveals about the condition of the home.

Contracts often also have an appraisal contingency that protects the buyer in the event that a home doesn't appraise for a fair market price. More will be said about this later because of the unique way that it impacts homes that sell after a bidding war. An offer that has one (or both) of these contingencies waived will have more value for you as the seller, as there will be less risk that the transaction will fall through.
Look for extra incentives

In addition to waiving common contingencies, there are other ways that buyers can make their offers more lucrative or favorable.
For example, perhaps you receive an offer with a lower amount than another bid that you have received. Upon further examination, you learn that the lower bid includes an offer from the buyer to pay for your share of the closing costs. Seller's closing costs are a significant expense that can sometimes total as much as 10 percent of the total value of the home. You don't spend this money directly out of pocket, but it is taken out of the final proceeds of the sale. Thus, you can walk away with thousands of dollars more than you initially expected if the buyer pays for your share of the closing costs.
Another great incentive for sellers is if the buyer includes an escalation clause stating that they will outbid any other offer by a certain percentage or dollar amount. This is an effective way for buyers to show that they are truly serious about your property.
Prioritize a cash offer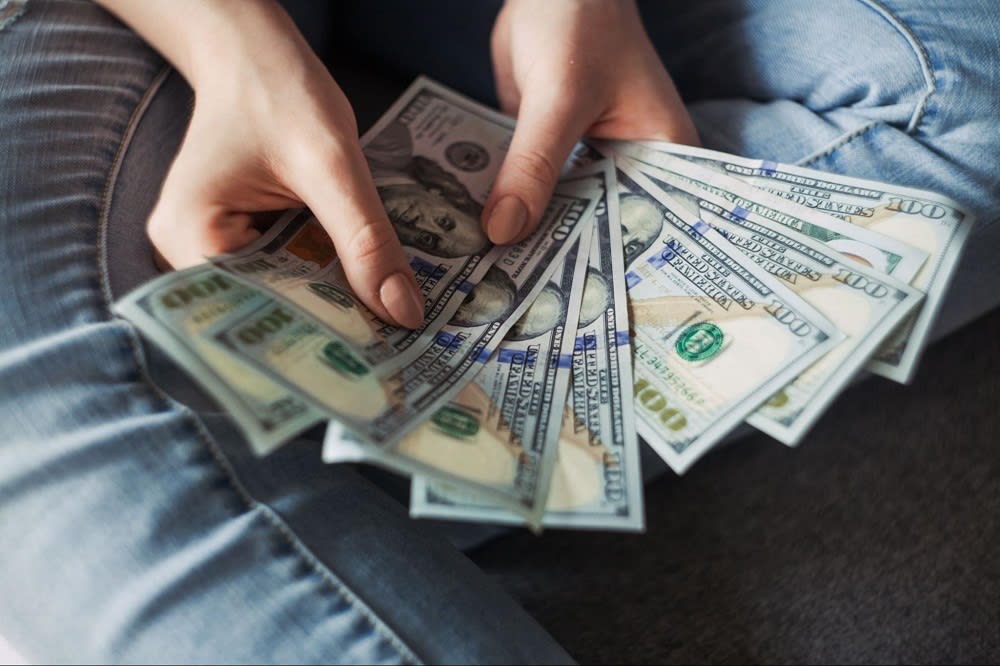 Photo courtesy of Unsplash
You'll want to consider each buyer's financial position as you evaluate which offer is truly the best. At a bare minimum, you should only accept an offer from a buyer who has been pre-approved for a loan. You must also keep in mind that pre-approval does not guarantee that a buyer will ultimately be able to secure a loan. Sometimes, an issue can come up in a buyer's financial history during the underwriting process that impacts their ability to qualify for the loan.

If you have a buyer who is offering to pay for your home in cash, this may be your best option. Not all buyers are able to do this, but if you accept a full cash offer, you will have eliminated one of the greatest obstacles to sealing the deal. A good rule of thumb when selling a home is to always prioritize the safest option. In many cases, the safest bid is the one that includes the most cash.
Figure out what will happen if your home doesn't appraise

Usually, homes must appraise before a deal can be finalized. A professional appraiser will look over the property and take into account the sales of similar properties in recent months to determine whether or not the home is selling for a fair market price.
The appraisal directly impacts buyers' ability to secure funding from their lenders. Lenders must feel certain that they can recoup their investment in the event that a home forecloses and they must turn around and sell it.

Since a bidding war implies that a home is selling for a higher price than expected, the home runs the risk of not appraising at that higher price. So, you'll want to figure out how buyers will respond to this potential obstacle. You may be able to negotiate with a buyer to include an appraisal gap clause in the contract, which indicates that the buyer will cover the difference between the lower appraisal and the sales price. This essentially ensures that the deal can still proceed, even though the appraisal was lower.
Compare the closing dates

The best closing date is a matter of your own personal timeline. If you already know where you're going to live next, you might prefer a quicker closing date so that you can get your money sooner. On the other hand, if you're still looking for a new home to buy, a closing date further in the future might make more sense.

Most buyers will include a preferred closing date in their initial offer. The timeframe between agreeing to a deal and closing day usually ranges between 30 and 45 days. If all offers are equal in monetary value and contingencies, considering the best closing date might help you make your decision.
Ready to get started?
If you are hoping to receive higher offers for your beautiful home, team up with an expert who is well-versed in the
Corona Del Mar
real estate scene. Dr. Oscar Chavez, Lee Paul, and Renee Sierras of
Flourish Real Estate
are trusted Realtors who promise a more profitable, streamlined sale, with top-tier guidance every step of the way. Reach out to the team if you're looking for a professional who can help you sell your home without all the stress.
*Header photo courtesy of Shutterstock