Newport Beach
is a true Orange County gem, with its sunny California weather, picturesque coastline, and endless opportunities for outdoor adventures. From fishing and paddleboarding to sea kayaking, this is a paradise of fun in the sun. With stunning beachside homes, the area calls out to surfers and real estate seekers alike.
If you're lucky enough to own a piece of paradise in Newport Beach luxury homes, you might be looking for expert advice on how to sell luxury real estate in Newport Beach. Look no more! Read on for the
Flourish Real Estate
team's guide to making your real estate journey a breeze.
1. Choose a listing consultant
Some sellers may be tempted to forgo the traditional route of hiring a listing consultant and instead opt to sell on their own. Sellers typically choose to do this to avoid having to pay a commission fee. Although this may initially sound appealing, it's worth noting that for-sale-by-owner (FSBO) situations typically result in a lower sales price. In fact, research by the National Association of Realtors found that FSBO properties generally
sell for considerably less
. In addition, FSBO is usually more complicated and stressful, especially for first-time sellers.
To make the process as smooth and seamless as possible, it's best to hire a listing consultant with experience in luxury real estate in Newport Beach to guide you from start to finish. If you want to sell your Newport Beach real estate quickly and for the best price, then it's essential to work with an agent you trust. Hire a real estate consultant who is knowledgeable about the local market and has a well-rounded understanding of marketing techniques and strategies. They'll assist in everything, from overseeing the staging of your home to hiring a real estate photographer to writing up real estate listings for your website. Your listing agent will be responsible for uploading your home on the MLS, scheduling and hosting listings, and working with you to make decisions on offers.
2. Research the local market

Timing is everything when listing your home for sale on the Newport Beach, CA, real estate market. Consult with your expert in luxury real estate in Newport Beach to determine if now is the right time to sell. Because Newport Beach is a stunning community with highly desired properties, your home will likely be in high demand. However, your agent will have the inside scoop on the local market and can help you time your listing just right to get the highest offers possible.

Your real estate consultant will know the strategy for pricing your home competitively and accurately, and they will have marketing techniques up their sleeve to get your home seen and sold.
3. Address repairs prior to listing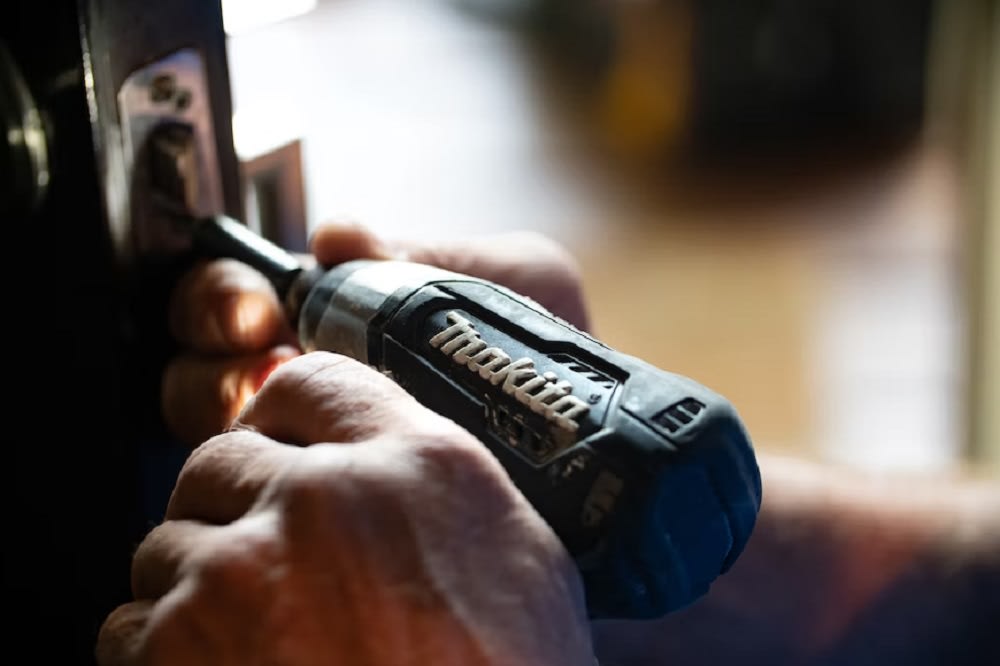 Photo courtesy of Unsplash
Regularly maintaining your home and staying up to date on repairs can pay significant dividends when it's time to sell. Buyers often want move-in-ready homes, so you'll want to address minor repairs before putting your home on the market.
In a seller's market, sellers can typically get away with fewer fixes before selling. However, keep in mind that homes that require extensive repairs will often sell at a lower price in any market. Plus, buyers can use repairs as bargaining chips during the negotiation process.
Start by completing a thorough walk-through of the interior and exterior of your property, making a list of anything that needs to be addressed. This might include nicks in the wall or broken fixtures. Make sure that all appliances are working properly, drains are leak-free, and drawers and cabinets open and close smoothly and easily.
It's a great idea to schedule a
pre-listing inspection
to thoroughly evaluate your home for any necessary repairs. A professional inspector will thoroughly assess your home inside and out and give you a detailed inspection report showing their findings. The pre-listing inspection will reveal any repair concerns so that you won't be caught off-guard when the buyer completes their own inspection.
Your home may also benefit from small renovations that make your home look all the more modern and luxurious. Work with your agent to determine which renovations may bring the highest return on investment.
4. Account for costs of selling a home

As a seller, you're probably wondering how much money you can get for your sale. But don't forget that selling a home also costs money. While some expenses are negotiable, sellers should still be aware of the various costs associated with listing and selling a home. The real estate commission is typically the most considerable fee a seller will pay and comprises 5-6% of the sale price. This commission is divided between the seller's agent and the buyer's agent; in most situations, the seller bears this cost.
5. Up your home's curb appeal
You want your home to look stunning from the moment potential buyers pull up to the driveway. Increasing your home's
curb appeal
is a great way to add value to your property and help it sell faster.
Relatively minor projects can help boost a home's
appraised value
. There are several ways that you can increase curb appeal without breaking the bank. For example, repaint the front door, add outdoor lighting to illuminate the pathway, plant some brightly colored potted flowers, and pressure wash the driveway.
Landscaping is one of the best ways to add curb appeal and get your property looking its best. Regularly care for your lawn by mowing the grass, pulling weeds, or applying a
weed-and-feed treatment
to your yard. You can hire a landscape professional to work their magic and get your lawn looking vibrant and healthy in no time.
6. Clean and declutter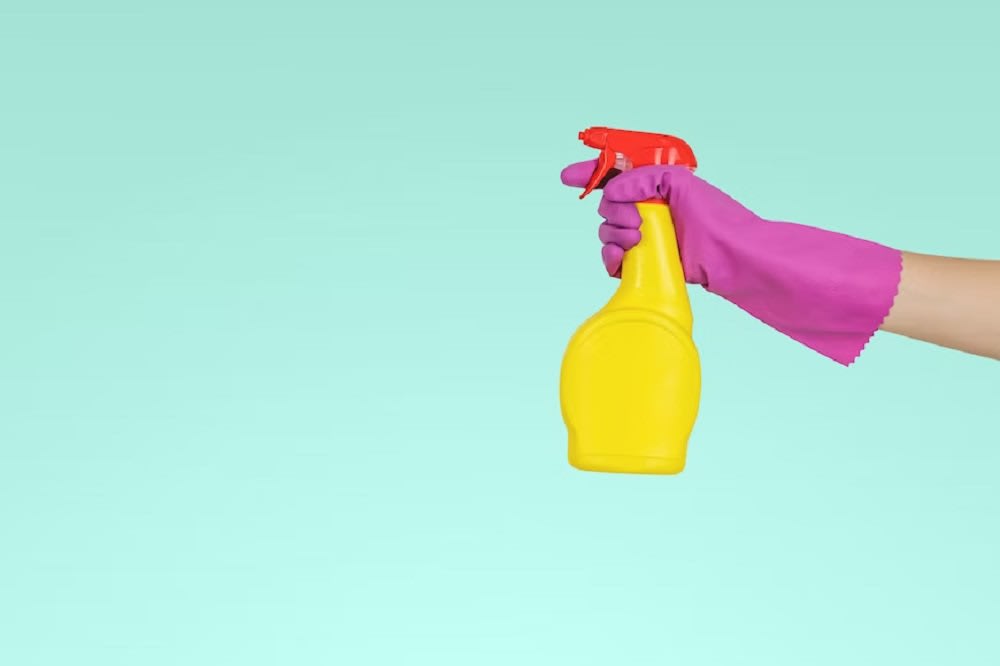 Photo courtesy of Unsplash

Although far from glamorous, cleaning and decluttering are critical steps in prepping your home for the Newport Beach real estate market. Remember, discerning buyers will take a peek into every cabinet and closet and have a high standard for luxury real estate in Newport Beach, so now is the perfect time to do a thorough decluttering of your home.

Start by decluttering one room or space at a time and completing it before moving on to the next area. Consider committing 30 minutes or an hour a day to reorganizing and sorting, separating items into piles of what you want to keep, recycle, donate, or toss.

Likewise, conducting a top-to-bottom cleaning of your house will get your home looking its very best. Removing the accumulated dust and dirt will give your home a "brand-new look" and attract potential buyers. Be sure to pay attention to specific areas, including the kitchen and bathroom, which are known to become extra dirty places. After all, buyers will expect the countertops to shine!
7. Staging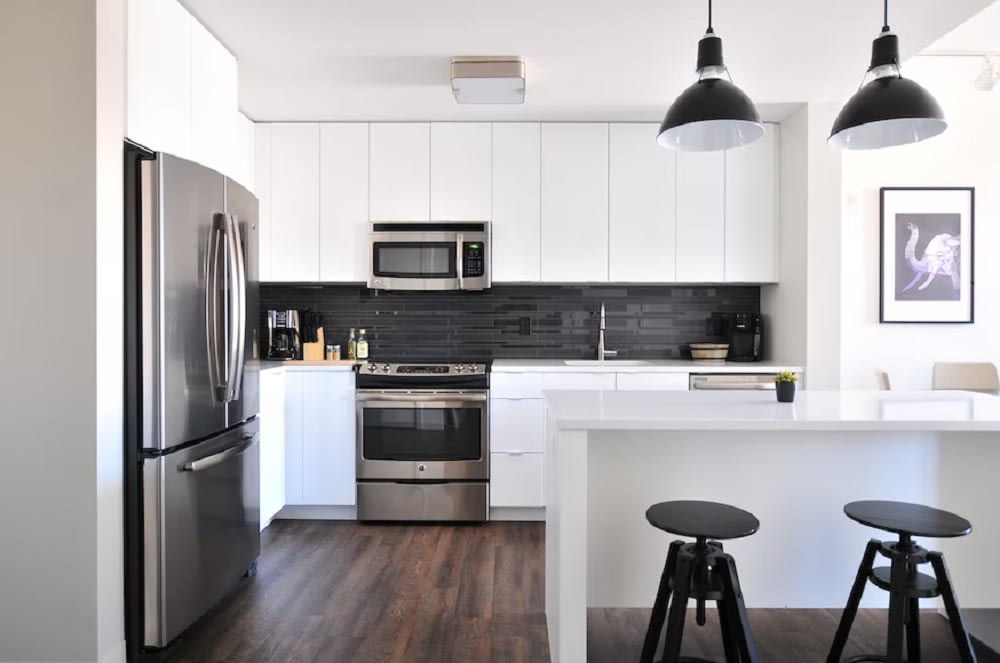 Photo courtesy of Unsplash

One great strategy is to stage your home effectively. Staging involves rearranging furniture and redecorating to transform your home and highlight your home's best features. A major benefit of staging is that it enables viewers to visualize your home as their own.

As the adage goes, a photo is worth a thousand words. When it comes to marketing your home, this couldn't be more true. After your home has been staged, the next step is to invest in professional photography to showcase all that your home has to offer. High-quality listing photos can help your property sell quicker and help capture your house in its best light. For this step, it's best to work with someone who has experience in real estate photography. A professional will know all the tricks to highlight your space's amazing architecture and design.
Ready to get started?
If you're ready to break onto the Newport Beach real estate scene, reach out to
Flourish Real Estate
for top-notch service and expertise you can trust. Dr. Oscar Chavez and Lee Paul live in Newport Shores and are experts in luxury real estate in Newport Beach. They have a mission to help their clients every step of the way as they buy or sell properties in this beautiful part of sunny California. Reach out to them today!